Tecumseh Gold Exchange
We are a professional and discreet gold buying service located in the heart of Windsor Ontario, on Tecumseh Road East in the (Giant Tiger Plaza). We have been established in this industry since 2002. Our quality service and knowledge is second to none.
We have made our gold buying process very simple. Everything is done right in front of our clients. As soon as the cash offer is accepted, its paid instantly with no waiting period. Stop by Tecumseh Gold Exchange today and see for yourself how easy it is to get extra cash!
We are the best paying gold buyer in Windsor, Tecumseh, LaSalle, Harrow, Amherstburg, Kingsville, Lakeshore, Belle River, Essex, Tilbury, Leamington, and Chatham.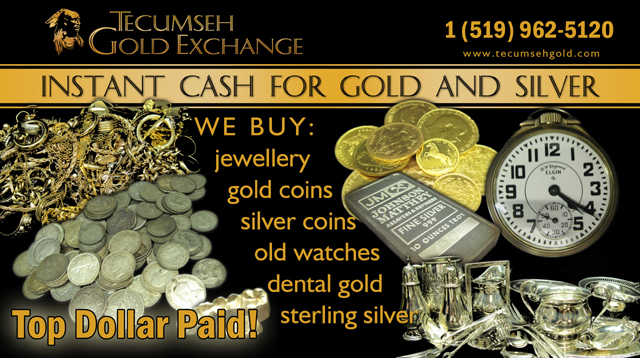 BIG Payouts For Small Amounts
Here are some examples of cash payouts
WHAT MAKES US DIFFERENT
100% Discreet
We take your privacy very seriously. Your matter will be handled in a discreet manner with great attention to detail.
Highest Local Payouts
We are the highest paying gold buyer in Windsor / Essex County. Stop by for a free evaluation today!
Instant Cash Paid
We give you instant cash for your items. Other locations can take up to 1 – 2 weeks to process your requests.
Estate Buying Services
We do entire estates purchases, or single items. If you are moving or downsizing just give us a call today.
LIKE OUR FACEBOOK PAGE FOR A CHANCE TO WIN STUFF
We always have exciting giveaways and fun local contests hosted on our facebook page. Please support Tecumseh Gold Exchange with a simple share, like, follow, comment, tweet, re-tweet or a review of a past in store experience.
Top dollar paid
For New, Used and Broken Items
Some Items We Buy Include:
Gold, Silver, Coins, Watches, Antiques, Diamonds, Entire Estates, Jewelry, Art, Figurines, Tableware, Military items, Dental gold, Old bank notes, One of a kind items and much more.
Brand Names Such As:
Tiffany, Cartier, Loetz, Norblin, Limoges, Royal Doulton, Shelley, Rosenthal, Baccarat, Lalique, Waterford, Rolex, Omega, Longines, Tudor, Doxa, Cyma, Tissot, Swarovski, Pandora, Sherman.
Why our clients visit us time and time again!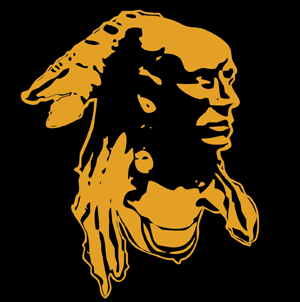 Was hesitant at first but when I went to the shop the owner was very nice and professional. In the end I got a nice amount of money (larger than expected) and bought myself a new dress.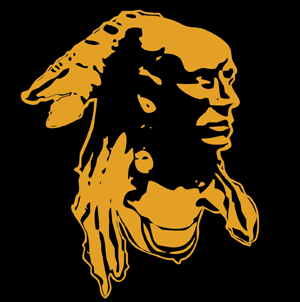 For a hobby I collect silver and gold from old electronics I take apart in my garage. I brought it all to Andy at Tecumseh Gold and he gave me nice buck for it!! It was a very easy process and I appreciate his honesty.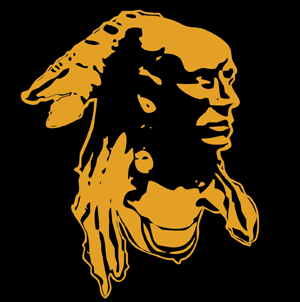 After I did my spring cleaning I went to TGE and basically dumped my entire jewelry box onto the counter top. I had stuff that I inherited and stuff I had since a little girl, all which was broken and damaged. To my surprise it was worth a nice amount. I will be back again in the future.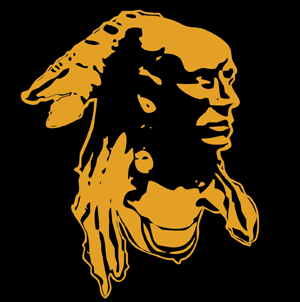 I called Tecumseh Gold Exchange to see if they would buy a large sum of gold I had collected since I was a young man. In a heart beat they said bring it over to us and I got the cash literally 10 minutes later. Very fast service, and a handsome payout.
Recent Articles
Facts, Tips, News, and History related to Gold.
Do you have coins, old gold, silver, artwork or antiques laying around? You may be surprised at what you really have! Did you know that prior…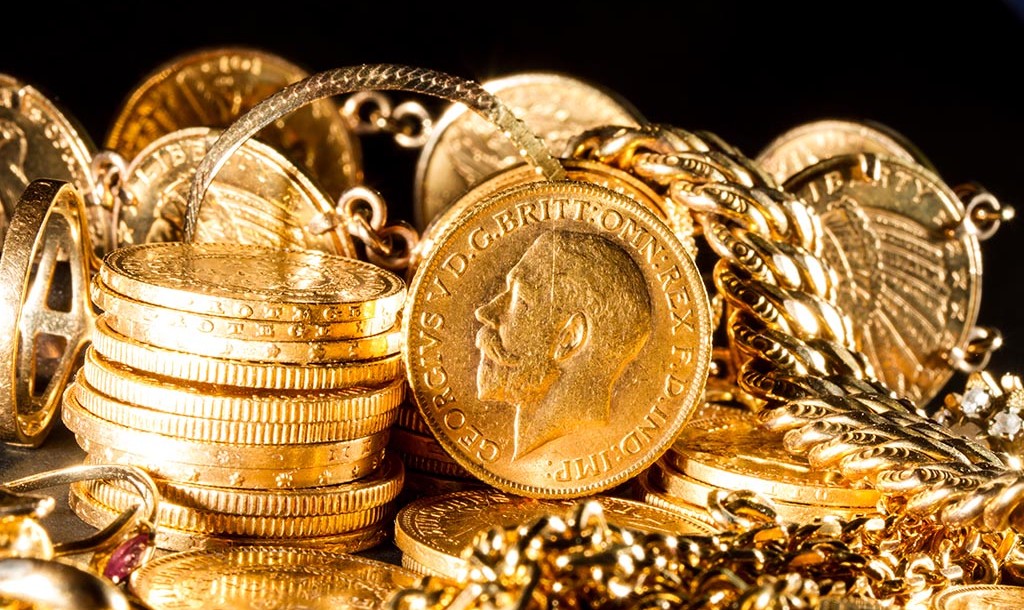 We Shine Some Light On The Best Time To Sell Gold Here In Canada! There are few factors for Canadians to consider when is the…
A lot of people are asking me the question "What happens with scrap gold?" The first step is to bring your scrap gold to a place…
TECUMSEH GOLD EXCHANGE
4557 Tecumseh Road East,
Windsor, Ontario, Canada
N8W 4V6
Phone: 1 (519) 962-5120
Email: [email protected]
Web: www.tecumsehgold.com
Landmark: Giant Tiger Plaza
Monday: 10:30 am – 5:30 pm
Tuesday: 10:30 am – 5:30 pm
Wednesday: 10:30 am – 5:30 pm
Thursday: 10:30 am – 5:30 pm
Friday: By chance or appointment
Saturday: By chance or appointment
Sunday: Closed
We are open on most Fridays and
Saturdays, however, please call first to make sure we are in.